PMOI1106 - Hydraulic Excavator Operation - Simulator Approach
PMOI1106 - Hydraulic Excavator Operation - Simulator Approach
---
PMOI1106 - Hydraulic Excavator Operation - Simulator Approach
Bâtiment et génie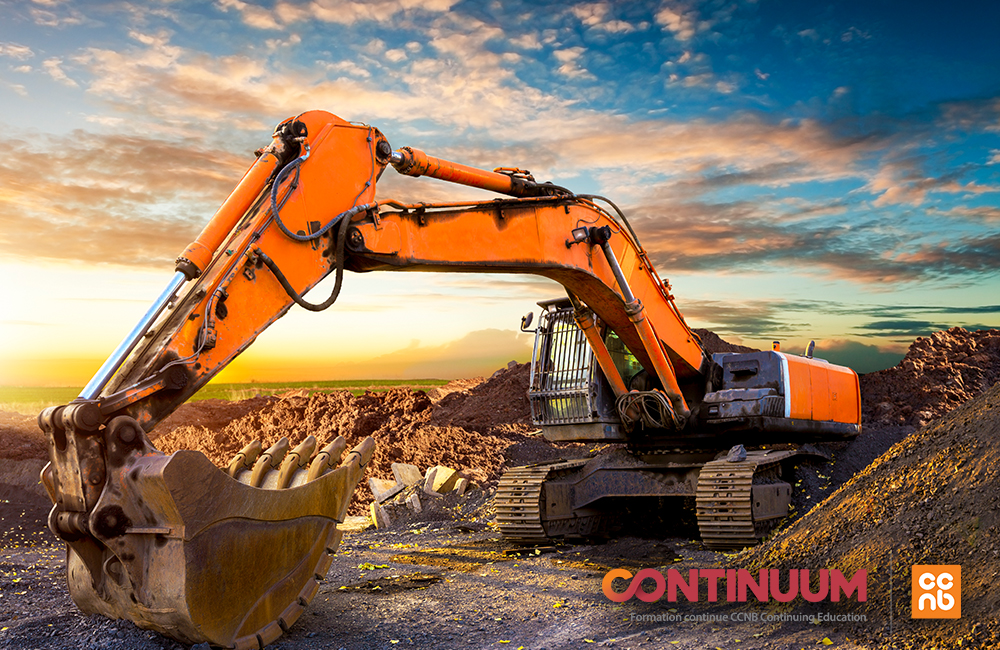 Description
This course will enable the student to become familiar with the safe operation of a hydraulic excavator in a mining environment through compulsory exercises on a simulator based on the achievement of performance.
Objectifs
Practice the hydraulic excavator's operation techniques on a simulator

Situate oneself within the simulator operator's station and environment
Achieve the performance criteria established for different scenarios related to the operation of a hydraulic excavator in a mining environment
Aperçu du contenu
Hydraulic excavator simulator operator's station: dashboard or LCD display, controls pedals (right and left), drive levers, gauges, switches, lamps, etc.
Technical data: characteristics, capabilities, limitations, uses, risks and dangers, warning and caution labels, effective modes of operation, etc.
Points of consideration related to the simulated operation of a hydraulic excavator: inspection of the machine, starting procedure, security (machine and environment), good practices, standards, modes of communication and shutdown procedure, etc.
En ce moment, il n'y a aucun groupe de prévu. Inscrivez-vous à notre liste d'attente.
Ça m'intéresse!
---