PLMB1087 - Cross Connection Control - Certification
PLMB1087 - Cross Connection Control - Certification
---
PLMB1087 - Cross Connection Control - Certification
Bâtiment et génie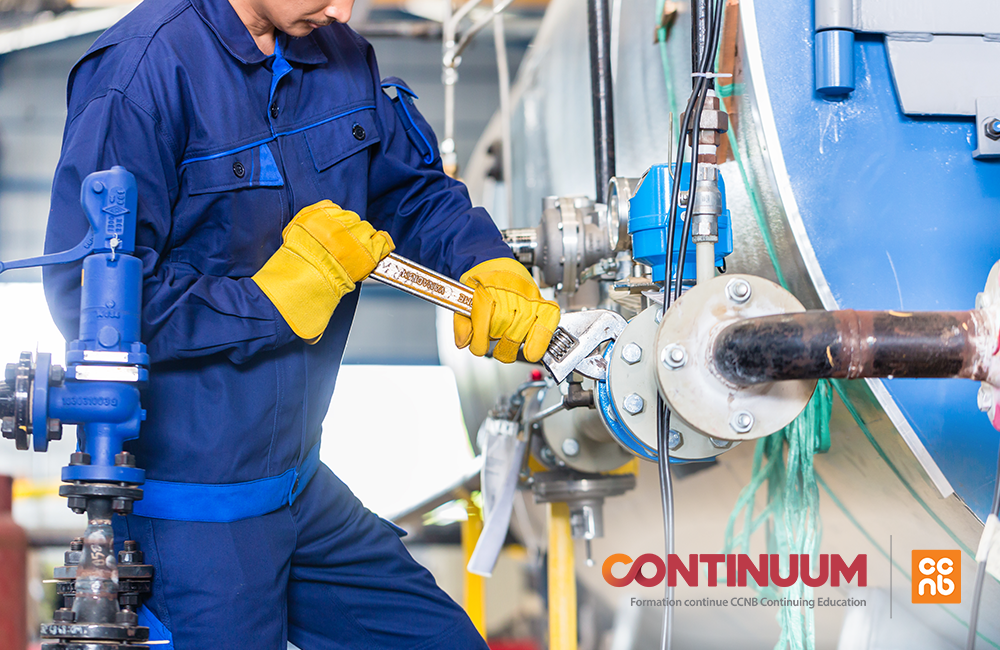 Description
This course will enable the student to safely carry out installation and verification of backflow prevention systems, while following the procedures and standards of professional practice, as well as to prepare him to write the exam of the Atlantic Canada Water & Wastewater Association (ACWWA).
Objectifs
Understand the functioning of a backflow prevention system
Install a backflow prevention system
Verify the compliance of a backflow prevention system
Aperçu du contenu
Backflow prevention systems and cross connection control devices: operation, installation, and verification
Renseigements additionnels sur la formation
The student must meet the requirements of the ACWWA in order to receive certification.
En ce moment, il n'y a aucun groupe de prévu. Inscrivez-vous à notre liste d'attente.
Ça m'intéresse!
---