AITP - Autism Intervention Training Program
AITP - Autism Intervention Training Program
---
AITP - Autism Intervention Training Program
Sciences de la santé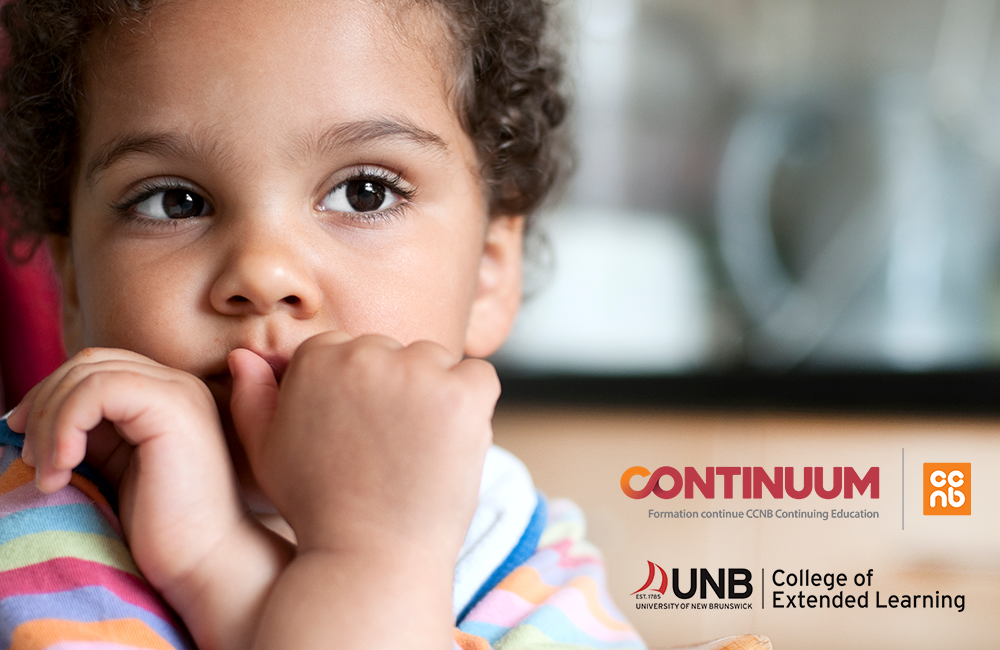 Description
The Autism Intervention Training Program format consist of Core Theory lectures offered online and a hands-on Core Practicum providing 12 days of hands-on training, working closely with autism experts.
Durée du programme
16 weeks including a work practicum
Objectifs
Demonstrate the knowledge and skills necessary to function as a primary worker in the field of educational and community support to people with an autism spectrum disorder.
Promote the social role of the individual by fostering an environment and an atmosphere that meet their primary and secondary needs and respect their human dignity
Foster educational, residential, academic, professional and community support
Apply intervention plans in school, residential and community environments
Report measurable gains and achievement of objectives
Create awareness within the community to the needs and living conditions of people with an autism spectrum disorder
Work with various stakeholders of the education support services network
Establish meaningful interpersonal relationships with stakeholders from the professional field, people with autism spectrum disorder and their families
Implement and evaluate, in a residential setting, individualized program plans (IPP)
Connect with other services, including support services, so that people with an autism spectrum disorder can obtain a coordination of services, information, and other appropriate services
Participate upon request in the follow-up of intervention plans
Demonstrate effective oral and written communication skills
Provide personnal support to the person with an autism spectrum disorder and his or her family
Demonstrate knowledge in order to ensure effective inclusion in the school and other community setting programs
Conditions d'admission
Profile K
A post-secondary diploma related to early childhood education (ECE) or community services or two years of post-secondary studies in a related field
Details related to admissions:
Any transcript containing adapted level or "Programme de compétences essentielles au marché du travail (PCEMT) " courses will be subject to additional assessment.
Applications from individuals 21 years or older who do not have a high school diploma will be subject to additional assessment.
An individual who has completed mathematics courses prior to the new mathematics paths A, B, and C, should consult the guidance counsellor of the CCNB campus where the program is offered in order to determine eligibility toward the chosen program.
The "Programme de compétences essentielles (PCE)" is a specific high school path which prepares the student for enrollment in one or several pre-established programs leading to one or more trades.
The application of an individual who has obtained a high school diploma with courses from the "PCE", and who wishes to change to another field of training, will be subject to an additional assessment.
Aperçu des matières
Etiology and Diagnostic Features of Children with ASD
Typical and Atypical Development: Understanding Autism
Introduction to ABA and Basics of Behaviour Theory
Medical Awareness
Sexuality
Ethics and Professionalism
Reinforcement
Shaping & Differential Reinforcement
Prompts, Fading & Attending
Evaluation of Child Progress
Generalization and Maintenance
Task Analysis & Chaining
Visual Supports
Discrete Trial Instruction
Incidental Teaching
Communication
Verbal Behaviour Intervention
Self Help Skills
Social Skills
Functional Behaviour Assessment & Functional Analysis
Behaviour Management
Renseigements additionnels sur la formation
The student admitted into this program must obtain a criminal check from the local police via the Canadian Police Information (CPI) at his/her expense. According to his/her criminal record, the student may not be eligible for practicums.

Students may have to travel to an area other than that of their campus or permanent residence to do their practicum. Travelling and other expenses relating to the practicum will be his responsibility. Students could also have to follow an irregular work schedule. Furthermore, the work practicum may require English language skills.

The student must be able to justify, on his own expenses, a clean criminal record if he wishes to maintain his eligibility for the intership and certain educational activities.

RBT Certification: Participants will complete the BACB's Registered Behavior Technician (RBT) Task List, which includes the core tasks that are likely to be performed by behaviour technicians. Upon completion participants will be eligible to aply to write the Registered Behavior Technician (RBT) examination.
Sanction des études
Aussitôt qu'il satisfait à toutes les conditions du programme, l'étudiant se voit décerner a certificate of advanced studies en Autism Intervention Training Program
Besoins technologiques
120 hours of online modules, 12 hours of training sessions on Zoom and 10 days of practicum.
février 2020
Débute : 24 février 2020
Online facilitator
18 Weeks
6495,00 CAD
En ligne
6
120 hours of online modules, 12 hours of training sessions on Zoom and 10 days of practicum.
Inscrivez-vous !
---