Cannabis Cultivation Technician
Cannabis Cultivation Technician
---
Cannabis Cultivation Technician
Natural Sciences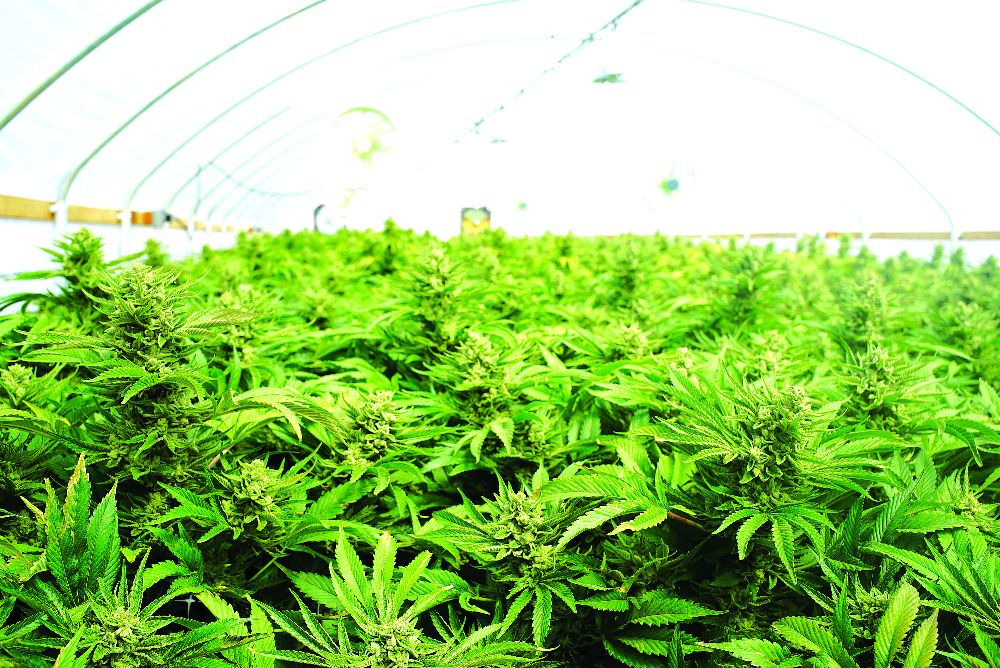 Description
The Cannabis Cultivation Technician program is designed to develop an understanding of all aspects of the cultivation of medicinal cannabis and of the process and factors influencing the quality of the products. The student will be initiated to the science behind the tasks to be accomplished and therefore be able to adapt easily to the specificity of each work site.
Program Duration
The requirements for this program may be achieved within 12 weeks of full-time study.
Objectives
Ensures that the plant population receives the attention it needs for optimal growth, health and quality flowers production
Assures that the production of medicinal cannabis maintain a high standard of quality, sanitation and total absence of contaminant throughout the process of production, including preparation, cleaning, packaging, storage, distribution or transportation.
Use equipment adequately and safely
Practice the profession in accordance with ethical principles and legal requirements
Grow medicinal cannabis according to the industry standards.
Admission Profile
Profile A
High School Diploma (regular courses, modified courses, or a combination of both) or Adult High School Diploma

Or

"Diplôme d'études secondaires (PCE"—see notes 4 and 5)

Or

"Certificat en compétences essentielles appliquées au programme (PCEA)"

Or

GED
Details related to admissions
Any transcript containing adapted level or "Programme de compétences essentielles au marché du travail (PCEMT) " courses will be subject to additional assessment.
Applications from individuals 21 years or older who do not have a high school diploma will be subject to additional assessment.
An individual who has completed mathematics courses prior to the new mathematics paths A, B, and C, should consult the on-line counsellor in order to determine eligibility toward the chosen program.
The "Programme de compétences essentielles (PCE)" is a specific high school path which prepares the student for enrollment in one or several pre-established programs leading to one or more trades.
The application of an individual who has obtained a high school diploma with courses from the "PCE", and who wishes to change to another field of training, will be subject to an additional assessment.
Subject Areas
Production of cannabis for medical uses
Plant biology: morphology, photosynthesis, nutrition
Cannabis life cycle
Plant propagation (seedling and cuttings)
Climate control systems and probes calibrations
Irrigation systems installation and controls
Identification and control of major plant diseases
Flowers harvesting
Post-harvest operations
Material disposal and traceability
Plant transportation
Stock plants maintenance
Tools operation, testing and calibration
Additional Training Informations
Student enrolled in this program will have to deal with the realities of the profession:
The student admitted into this program must obtain a criminal check from the local police via the Canadian Police Information (CPI) at his/her expense. According to his/her criminal record, the student may not be eligible for practicums.
The student may be required to attend evening or weekend classes.
This program is offered online or in the classroom.
Students may have to travel to an area other than that of their campus or permanent residence to do their practicum. Travelling and other expenses relating to the practicum will be his responsibility. Students could also have to follow an irregular work schedule. Furthermore, certain work practicums may require French language skills.
Sanction of studies
Upon successful completion of the prescribed curriculum, the student will receive a certificate in Cannabis Cultivation Technician.
Student Profile
This program might interest a person who:

Love to observe, take care and manipulate plants;
Like teamwork;
Like physical work;
Like manual labor;
Employment Opportunity
The cannabis cultivation technicians assist and participate in the sequence of activities pertaining with the production of medicinal cannabis. They usually work alone for hours for trimming and maintaining plants. They are familiar with the procedures and the equipment used in the production of medicinal cannabis as well as the constraints and the obligations related to this specialized industry. Hence, the cannabis cultivation technicians work at a highly regulated production site.
Targeted careers :
Nursery and greenhouse workers
The is no group available at the present time. Please subscribe to the waiting list.
I am interested
---